This is the latest version (2017/2018) of Sintron 3D glasses, released on mid Nov. of 2017, this version changes to a lighter (27g), more elegant and easier to restore (detachable arm) design, and also with lower cost but without affecting the 3D effect compared to other version of glasses.

So, WHY NOT? Just go for this! And enjoy your 3D life right away!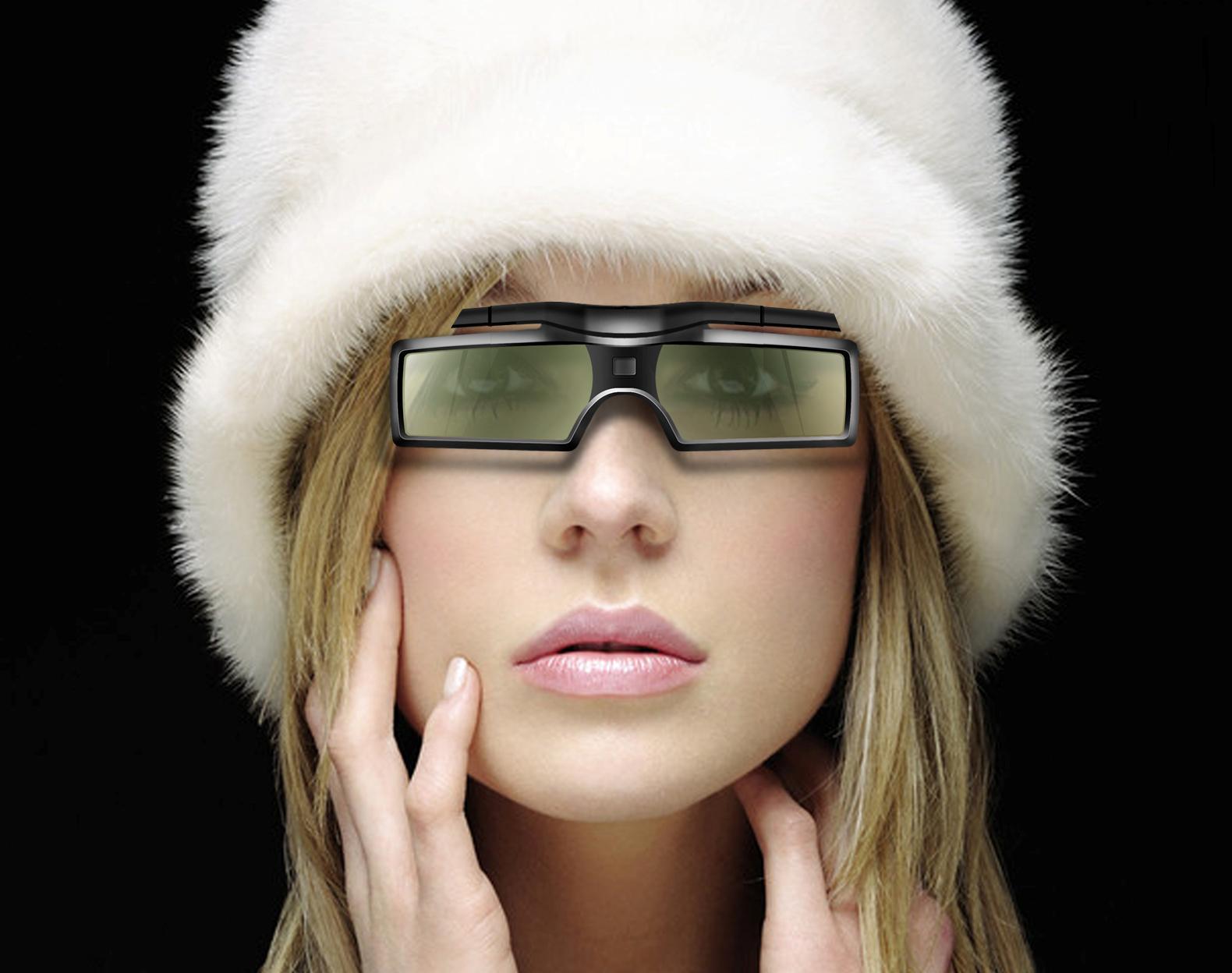 (2017/2018 Sintron new generation, PC frame, 27g)
Description
This glasses is for Adult size, and will be compatible with 2014~ 2018 Panasonic/Samsung TVs  and and Epson 3D RF Projectors (not limited), and is a design based on active shutter glasses, 3D TV. All the 3D glasses are brand new and high quality and we will try our best service to you.  
 
Active Shutter 3D TV Glasses
Watch your favorite movies in 3D with these 3D glasses, communicate wirelessly with your 3D panel, serving up a vivid, immersive 3D viewing experience at home. This single pair of glasses features CR2025 3V cell button battery, offers a one-size-fits-all design, that are compatible with over 90% of Japanese Brand 3D Monitors. Delivers a true 3D experience - For watching your favorite movies in a new way.
Compatibility
This will be compatible with following models:
  For 2014~2018 Samsung TV model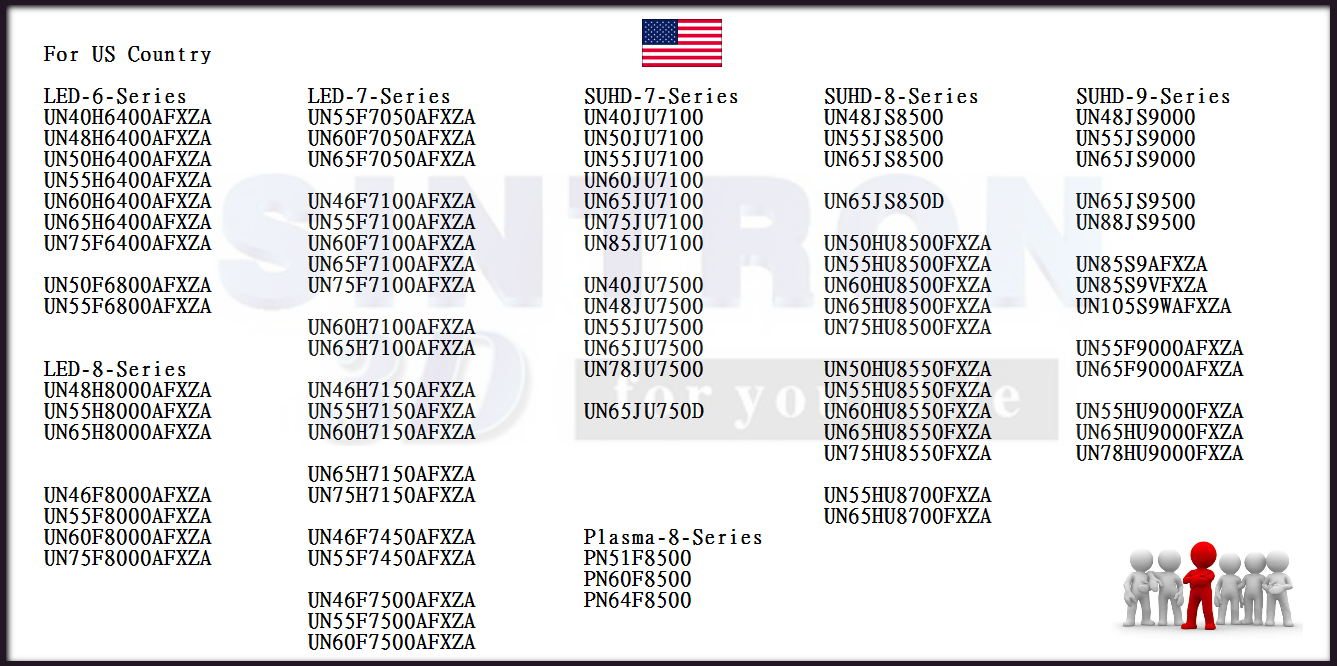 For 2014~2018  Panosonic TV model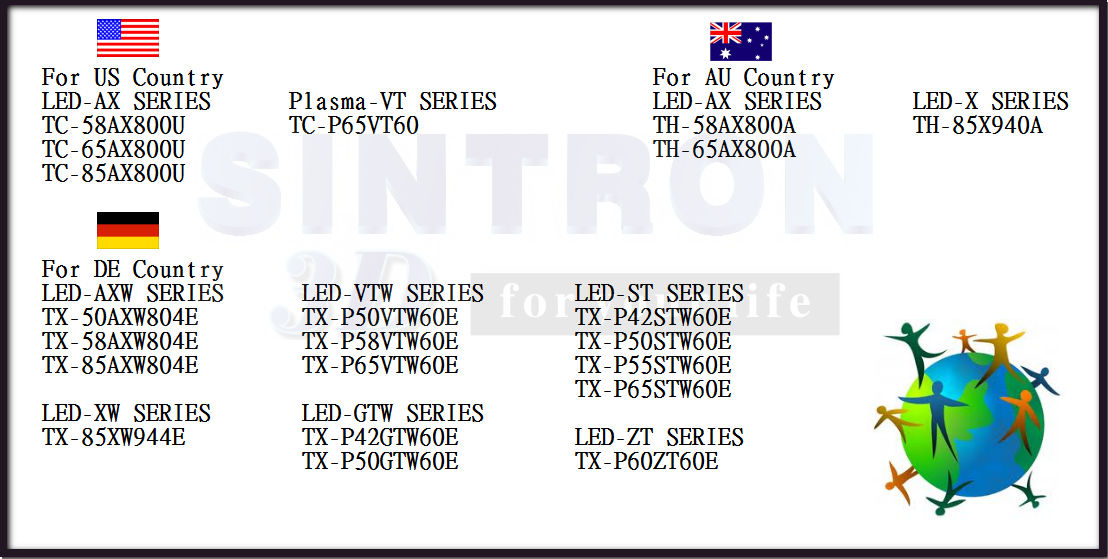 For Epson 3D Projectors ( RF )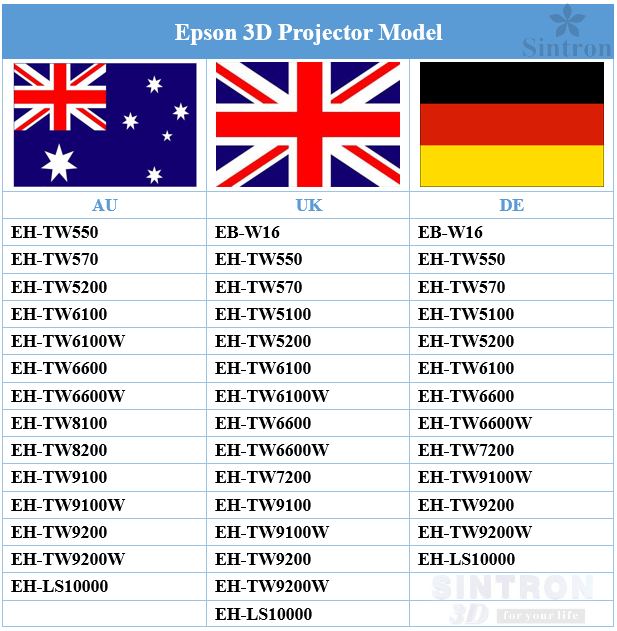 Feel free to tell us your TV model, we will check for you!
Features
(1) Support 2014~2018 latest bluetooth 3D TVs of Samsung/Panasonic, and Epson RF Projectors.
(2) RF (Bluetooth) communication method, work without emitter.
(3) Auto power off function, energy efficiency.
(4) Button Battery supports 100 hours continuously working time.
(5) High transmission lenses with brighter 3D video image.
(6) High-tech light-speed LCD shutter technology.
(7) High quality stereoscopic 3D solution.
(8) Detachable Arms, light design, 27g only.
Specificaitons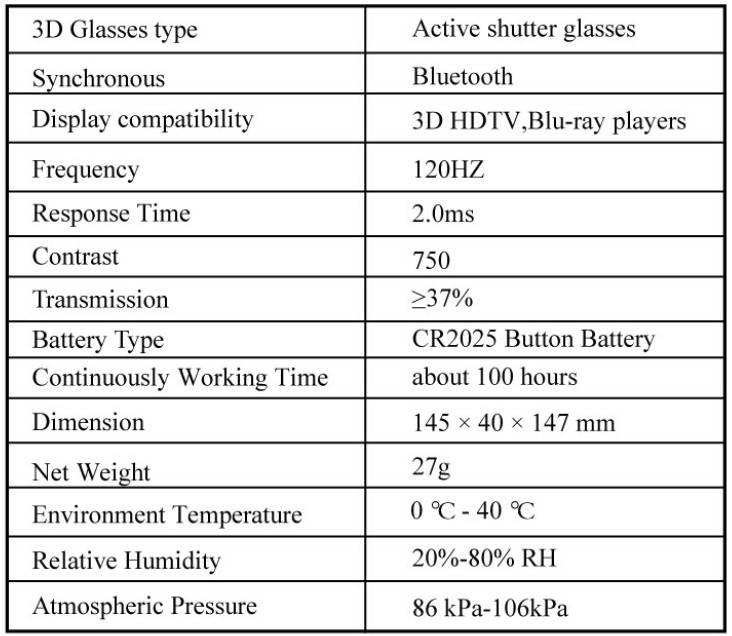 Parts and Components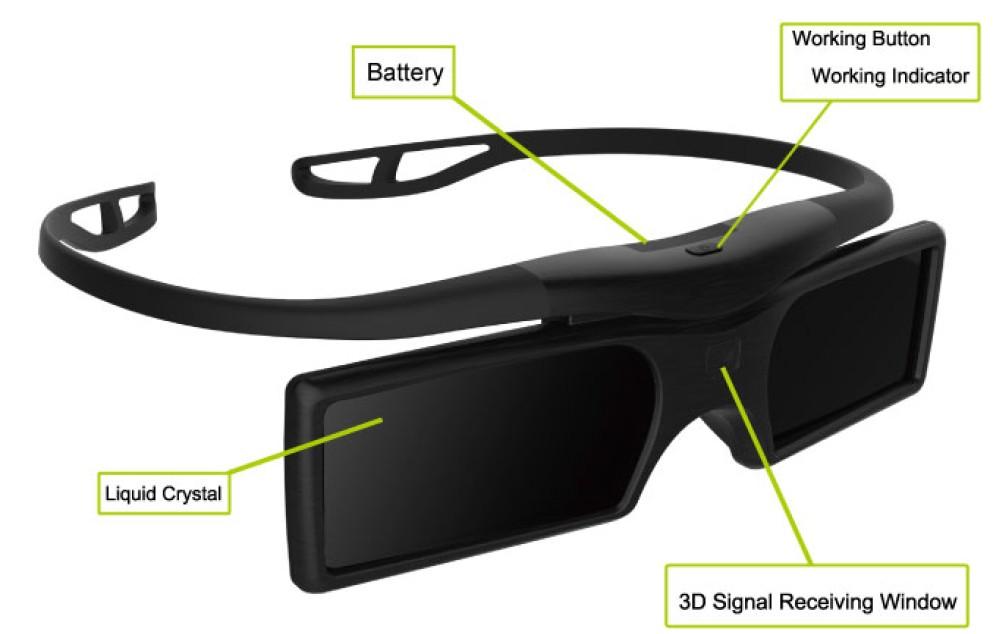 Package contents for each pairs
1x 3D Glasses
1x Protecting Bag
1x Cleaning Cloth
1x User Manual
2x CR2025 3V Cell Button Battery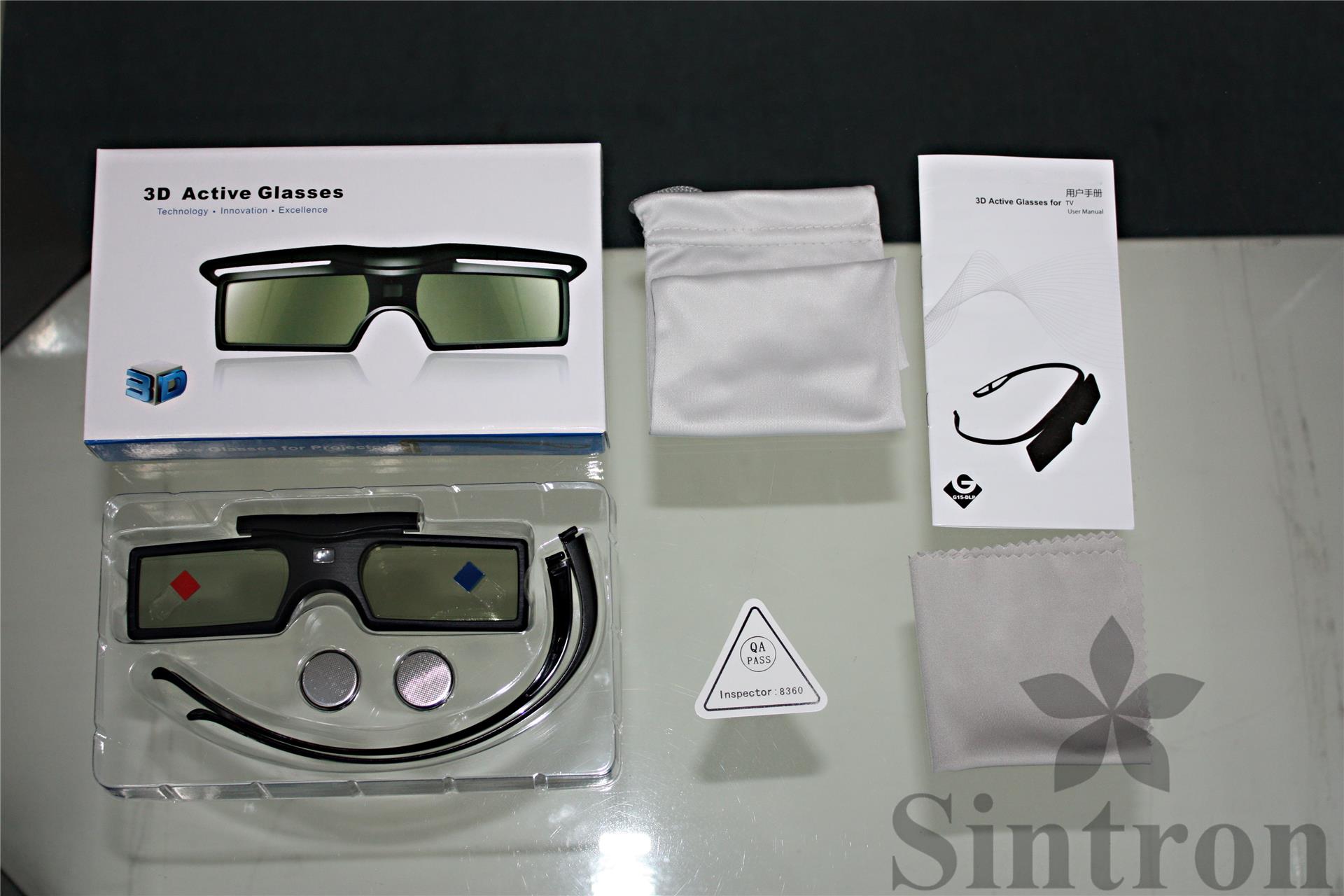 How to assemble                                                                          
Troubleshooting