Overview
 For 3D Printing applications, GT2 2mm belt system works better than T2.5, T5, it gives better smoothness and accuracy of positioning, resulting in better printing quality. GT2 timing belt system especially suited for linear movement and positioning applications.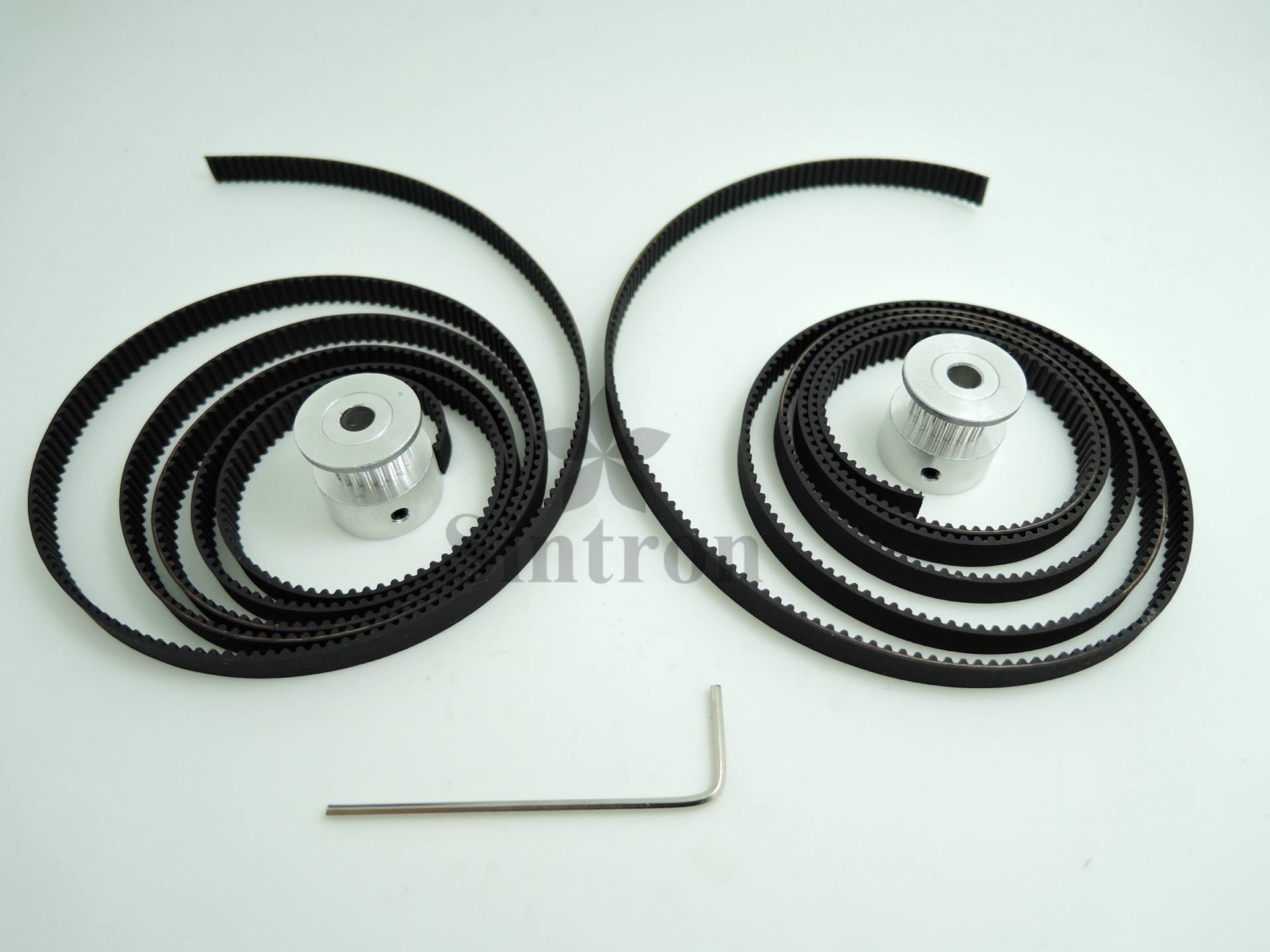 Features
(1) Improve your print quality with GT2 belts and pulleys.
(2) GT2 belts are designed for linear motion, unlike T2.5 timing belts.
(3) Improve your print quality with high quality belts/sprockets designed for precise linear motion.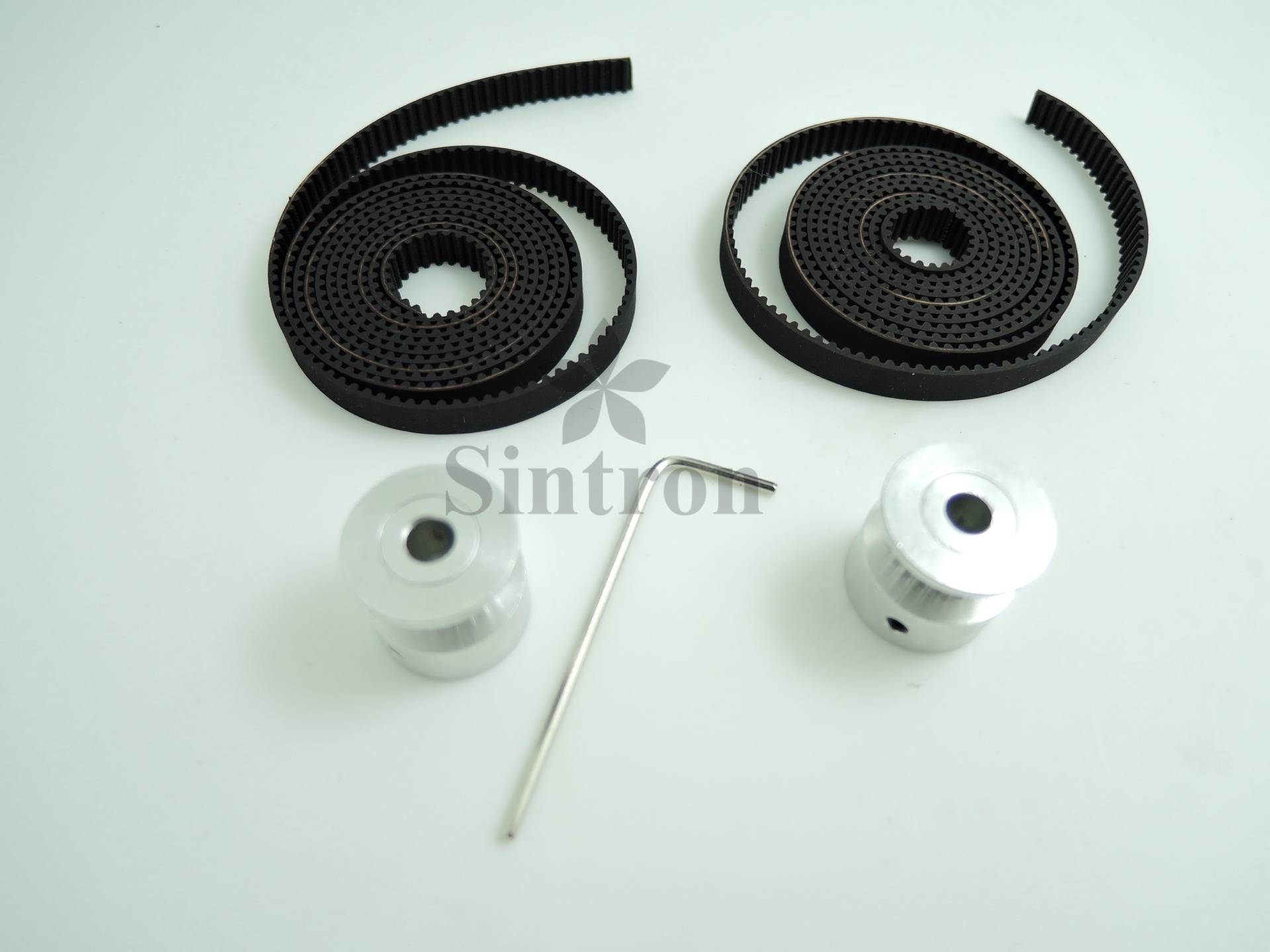 Specifications
Pulley:
(1) Type: GT2
(2) Pitch: 2mm
(3) Number of tooth: 20
(4) Outside Diameter: 15mm
(5) Length: 14mm
(6) Bore: 5mm (NEMA 17 shaft size)
(7) Pulley Material: Aluminum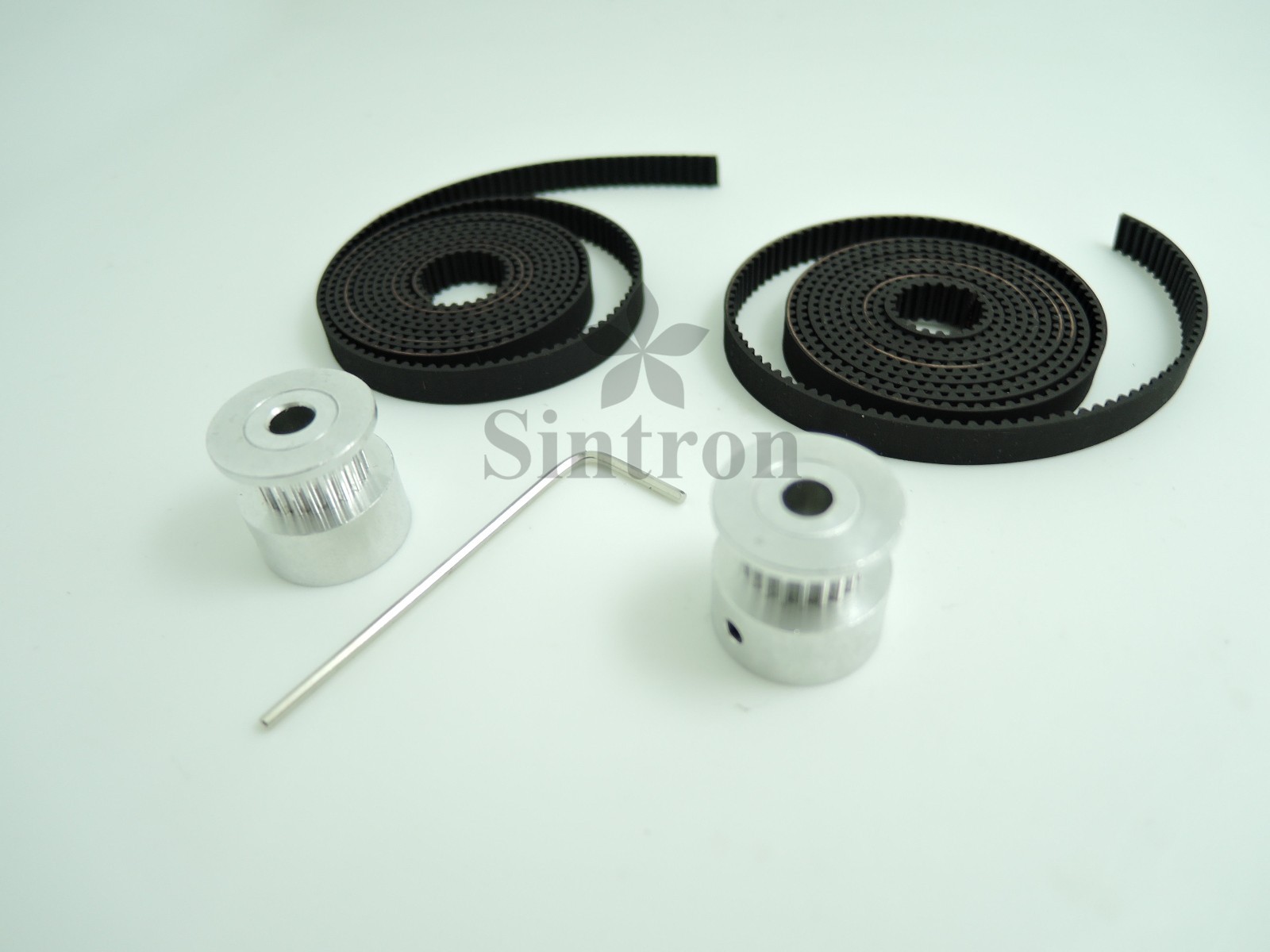 Timing Belt:
(1) Belt Material: Fiberglass reinforced rubber
(2) Belt Type: GT2 / P2M
(3) Belt Pitch: 2mm
(4) Belt Width: 6mm
(5) Core Wire Material: Glass Fiber
(6) Circumference Length (mm): Open Loop
(7) Number of Teeth: N/A
(8) Belt Shape: Open End
(9) Belt Tooth Surface: Standard (Single Sided)
(10) Belt Shape Type: Round Tooth Profile High Torque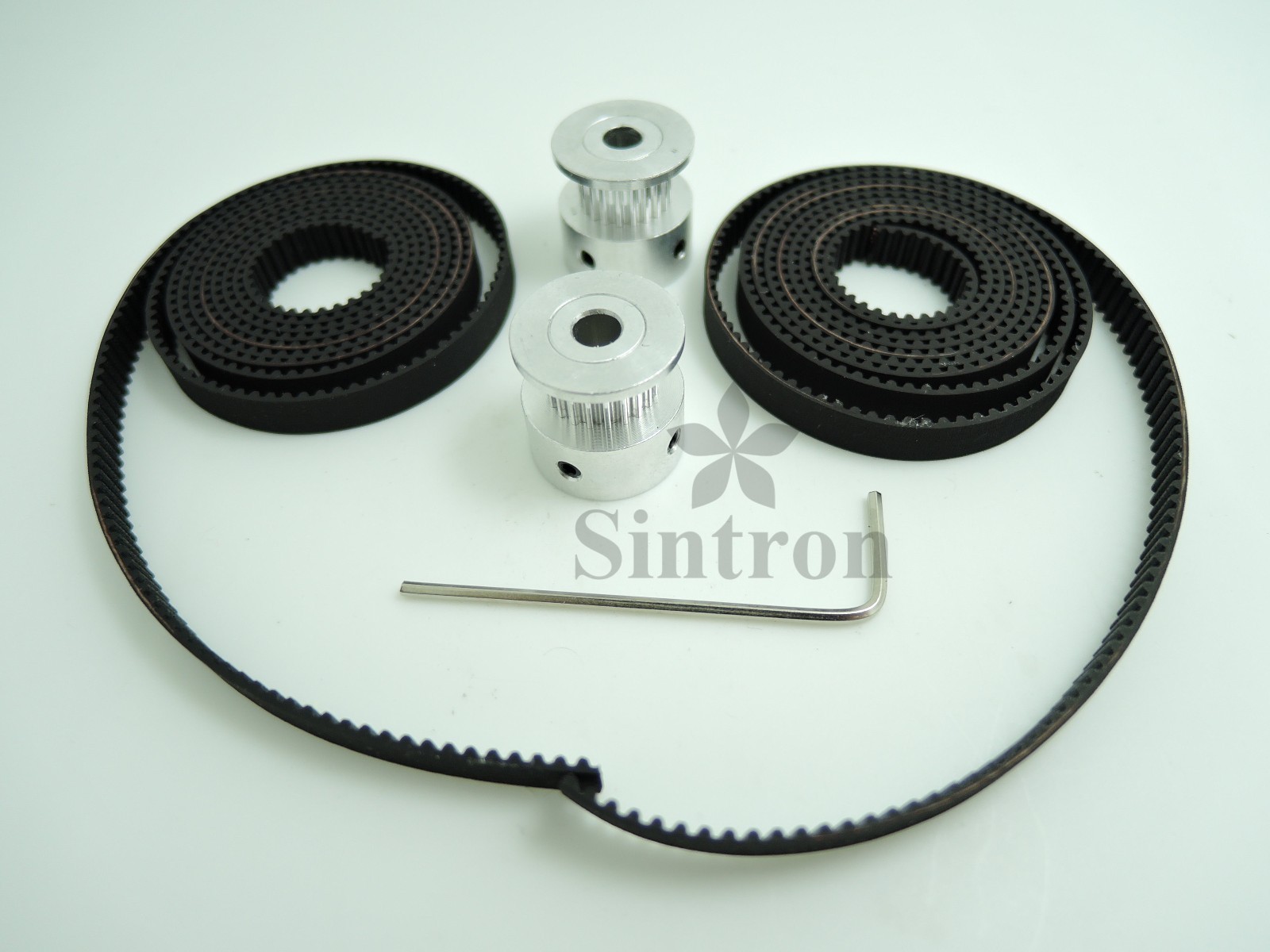 Package list
(1) 1M GT2 Timing Belt x 2
(2) GT2 20 Tooth Pulleys x 2
(3) Metric Hex Allen Key for Pulley x 1