Overview
After the success of MK8 extruder, Sintron launches its Bowden hotend into market with reasonable price and quality.
Why [Sintron] brand? there are so many cheap hotends in the market. most of them just put cheap metal pats together, and that's all.
That means you might get a bad quality easy jammed hotend. Unlike others, Sintron has done research about hotend for years, and already had success for MK8 extruder hotend. this ensures the quality of this Bowden version.
So better to choose a trustwothy brand, this can make sure your 3D printer get good print quality. What is the benefit of our Bowden hot end? Compared to normal J-head and others, this is with all metal structure. If you mistakenly heat the hotend over 280℃( this is possible by the temperature sensor error ect. ), traditional J-head would be melted and got damaged forever, with this one, it is fine or you just need to replace a nozzle.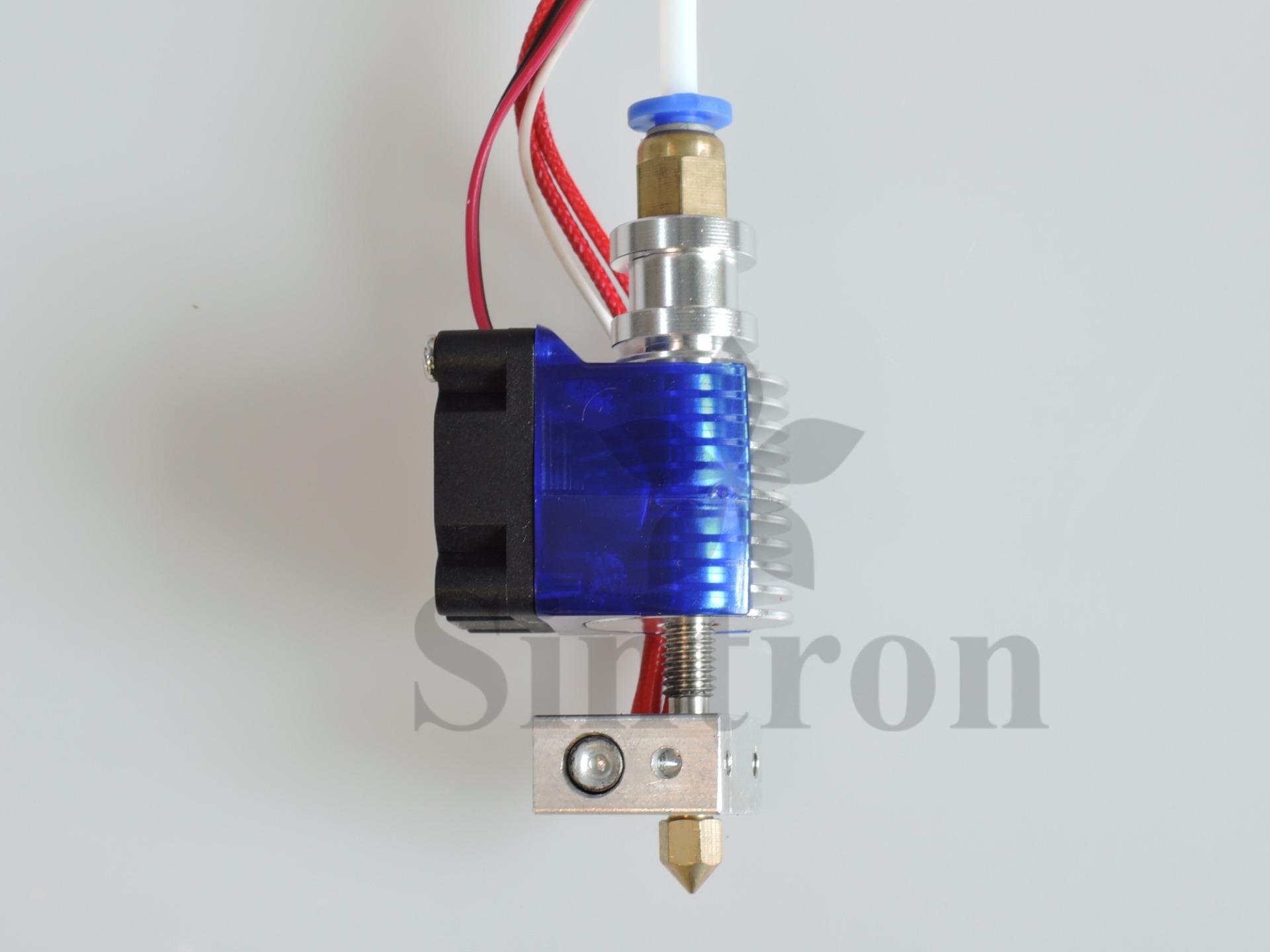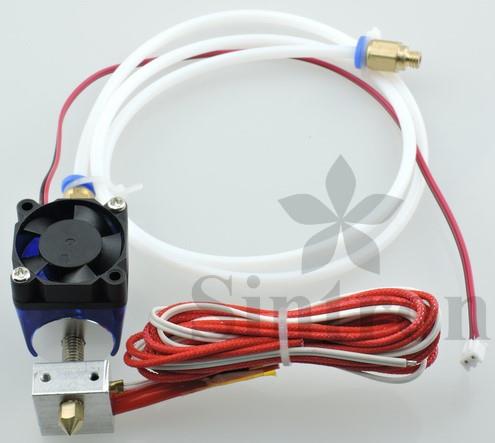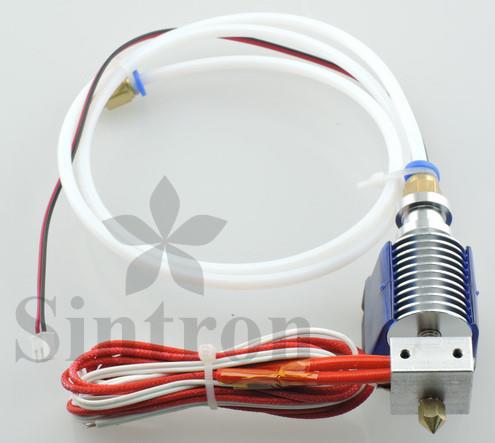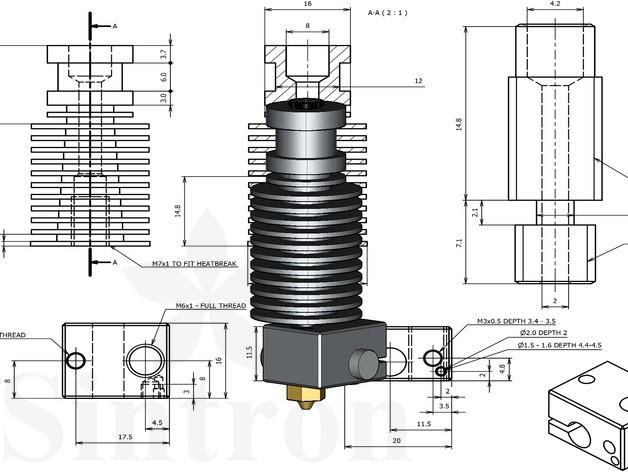 Features
(1) Print the Widest Range of Materials Possible
(2) High Temperature Peformance
(3) Reduced Bulk and Z-Height
(4) Easy Assembly and Maintenance
(5) High Quality Printing
(6) Adaptable To Suit Your Needs
(7) Easy Mounting and Community Support
(8) Looks Cool
(9) Overhauled for Reliability

Specifications
Nozzle: 0.4mm
PTFE tube: 800mm
Heater: 12V/40W
Voltage: 12V/24V
Thermistor type: NTC 100K 3950
Fan: 30 x 30mm
included thermistor sensor
compatible with ABS and PLA 1.75mm                                     
   important notice about how to use it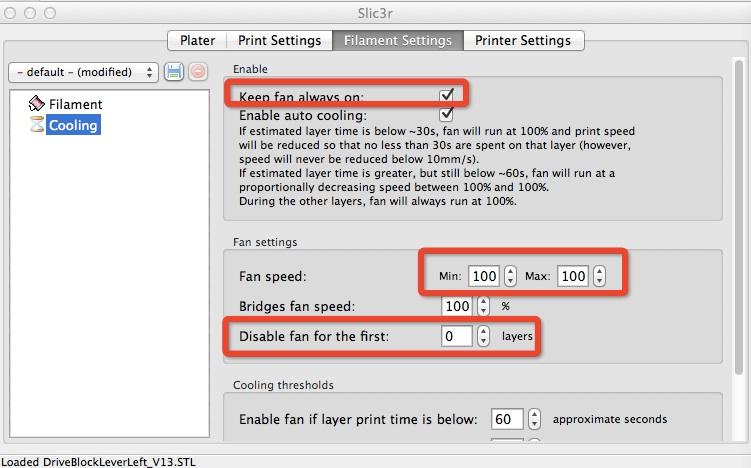 Please always keep the fan on while using it, otherwise it will get jammed! especially when you use PLA, it will got jammed right away in a few minutes soon. ( if unfortunately it got jammed, please contact us, we will teach you how to clean it ).
Make sure your Gcode is with fan on settings automatically, or you can also turn it on manually.
---
You might also need this all metal MK8 extruder to use with bowden hotend.
The extruder is almost the most important part for 3D printer, also the most difficult part to calibrate. We have made necessary design to prevent "jammed" problem. I can't emphasize anymore how important this is, other sellers don't have this and would cause many problems.
This MK8 extruder is an open source universal suitable for most RepRap and DIY long distance feeding filament 3D Printers.
for more informations, you can check the item listing here: [Sintron] 1.75mm 3D Printer Kossel Mini All Metal MK8 Extruder