instruction download
Manufacturer Part Number: 

691032082876
SINTRON® is a registered trademark for High Quality LCD screen replacement
Are you willing to put your iPhone in a low performance status after you spent so much money for it (nearly $700~$800)? if not, then better get the replacement LCD from Branded Company, instead of those cheap but low quality ones. after all, you are going to use it for at least months/years.
Overview
If you have a cracked glass, broken LCD, partial image or issues with your touch screen sensitivity then this iPhone touch screen digitizer is exactly what you need!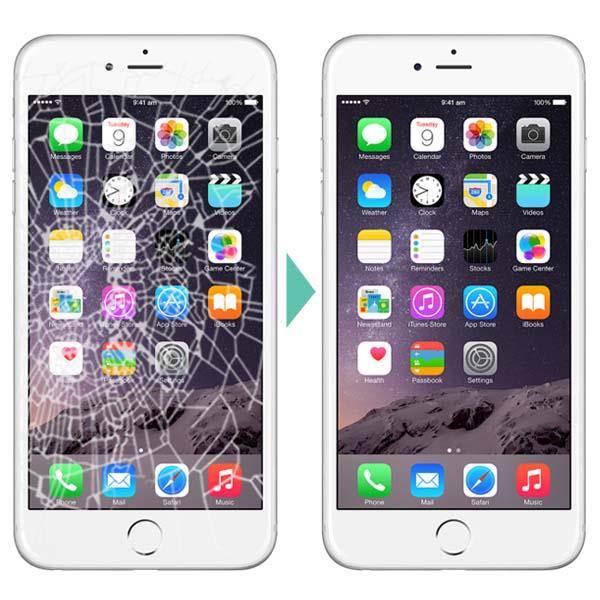 All LCD replacement screen are tested before shipment, every screen will be assigned a unique identification number.
Please notice
(1) This replacement kit is only compatible with iPhone. iPhone, home button, front camera etc., are not included.
(2) This can't be used for different versions of iPhone such as iPhone 6 and iPhone 6 Plus.
(3) All rights reserved. iPhone, iPod and iPad are trademarks of Apple Inc, registered in the U.S and other countries. Sintron is an independent product and is no way affiliated with Apple Inc.
(4) The screen replacement is made by Sintron, not Apple. All images and trademarks are the properties of their respective owners.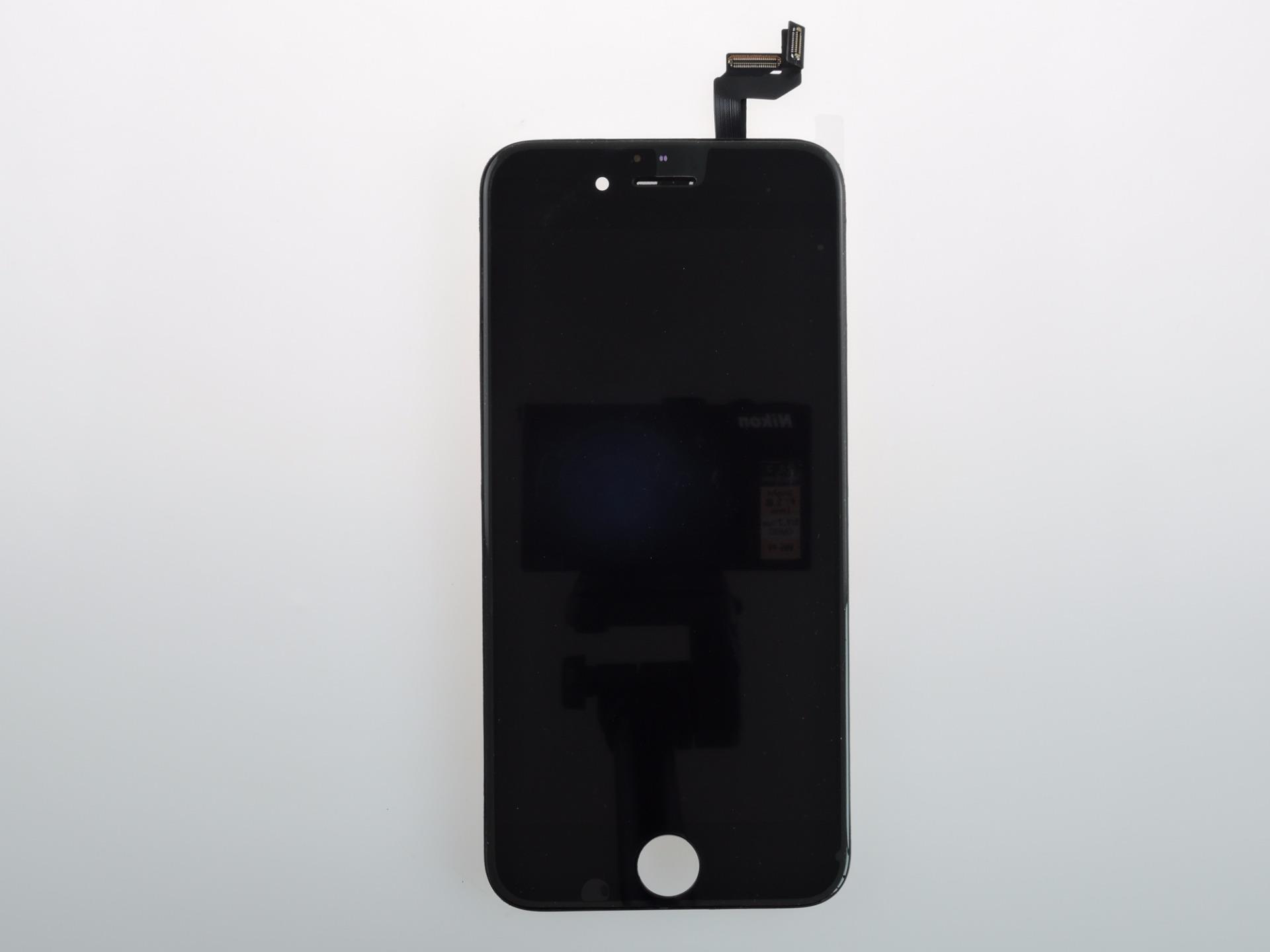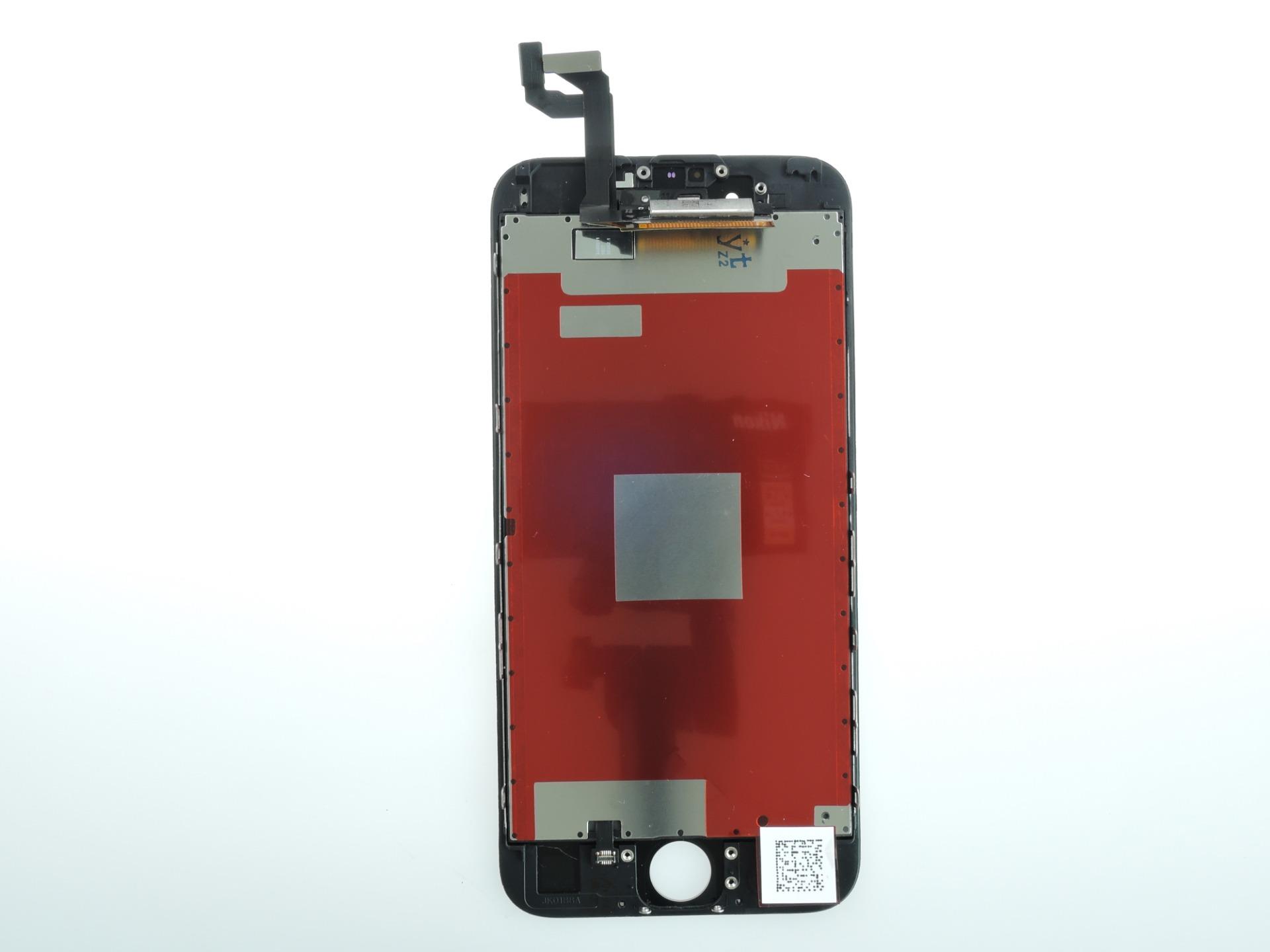 Features
(1) All-in-one kit
screen replacement kit includes everything you need, premium screen, free micro tool kit ( 10 pcs tools included ), helping you finish the installation easily.
(2) Cost efficient
DIY Repair / Replacing old, broken, cracked, damaged, non-functioned LCD Display with touch Screen for apple iPhone .
(3) Guaranteed quality
All parts each screen is strictly tested three times before shipping to ensure the elimination of static lines, black screen, dead spots, and other technical issues that often arise with other brands of screen replacement kits.
(4) Buy with confidence
This is a replacement LCD and Digitizer and is of the highest quality. Wrapped in bubble bags in shipping to avoid damage, we are responsible for any damage during transit or quality problem.
(5) Technical support
If you are not sure about the installation, these steps and guidances are available on YouTube. Or you can also contact us and we will do our utmost to help you with installation. Our customer service can be reached by e-mail, is always ready to help with your repair.
What should I pay attention before I am getting started the iPhone installation?
(1) Please check the appearance of the iPhone LCD Screen carefully when receive it to confirm whether there is appearance breakage. Any problems, Please do not hesitate to contact us and provide photos for the problem. We will resolve for you soon.
(2) Make sure you have read through the installation instruction, watch through installation video tutorial before getting started. There are many of these tutorials in YouTube.
(3) Perform the replacement under a electro-static discharge (ESD) free environment. Wear a anti-static wrist strap or put a anti-static mat on the working table to prevent any ESD damage on your phone device. White and zebra strip lines sometimes results because of ESD as well. If you are not confident about that, we suggest you to locate a repair shop at your neighborhood.
(4) Cover up any metal bare connections around the flex cable with Kapton tape to avoid any 'short-out', don't bend the flex cables. Make sure the flex cable is properly connected with a "click" sound. Don't force the connector together until they are properly lined up.
(5) Make sure you power off your phone before starting the repair work. Check whether there is any dust or debris in between the flex cables and motherboard. Clear them with brush or alcohol dipped cloth.
(6) You will need to transfer these parts from your old display assembly to your new part. There are different sizes and length screws when you replace your iPhone LCD assembly, please remark each screw and put them in the original place, where come from, where to go. Otherwise the screen will be easy broken if you put the screw in the wrong place.
Package list
1x LCD Display Touch Screen Digitizer Glass Assembly (White or Black)
1x 1.5mm Phillips Screwdriver (Magnetic)
1x 0.8mm 5 Point Star Pentalobe Screwdriver (Magnetic)
1x 0.8mm 5 Point Star Pentalobe Screwdriver
1x Flat Head Screwdrive
1x Vacuum Suction Cup (for removing the screen)
1x Plastic Pry Tools
2x Plastic Triangle Disassembly Pry Tools
1x Metal Triangle Disassembly Tool Guitar Pick