Overview
After you got your Raspberry Pi 2 Model B 1GB & B+, you might have enjoyed the open source function and code, but don't forget this, they are also able to interact with external hardware as embedded system, so get this kit, and start it! We also provide pdf files about how to control them. you will have much fun for doing this!
 
This 40Pin GPIO Extension Board is already soldered and assembled, so buyer just need to plug it in, then there you go!
 
The Raspberry Pi B+ has landed on the Maker World like a 40-GPIO pinned, quad-USB ported, credit card sized bomb of DIY joy. And while you can use most of our great Model B accessories by hooking up our downgrade cable, its probably a good time to upgrade your set up and accessorize using all of the Model B+'s 40 pins.
 
That's why we now carry the Sintron GPIO Board Plus with Color 40 Pin Ribbon Cable for Raspberry Pi B+.
GPIO 40 Pin Block Pinout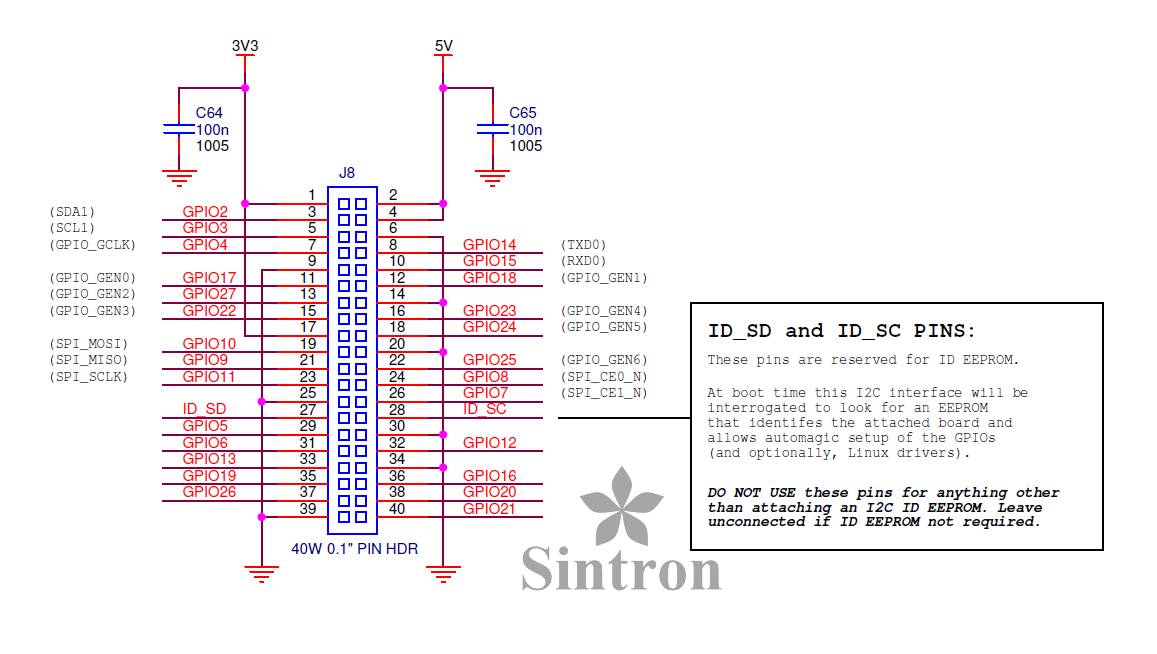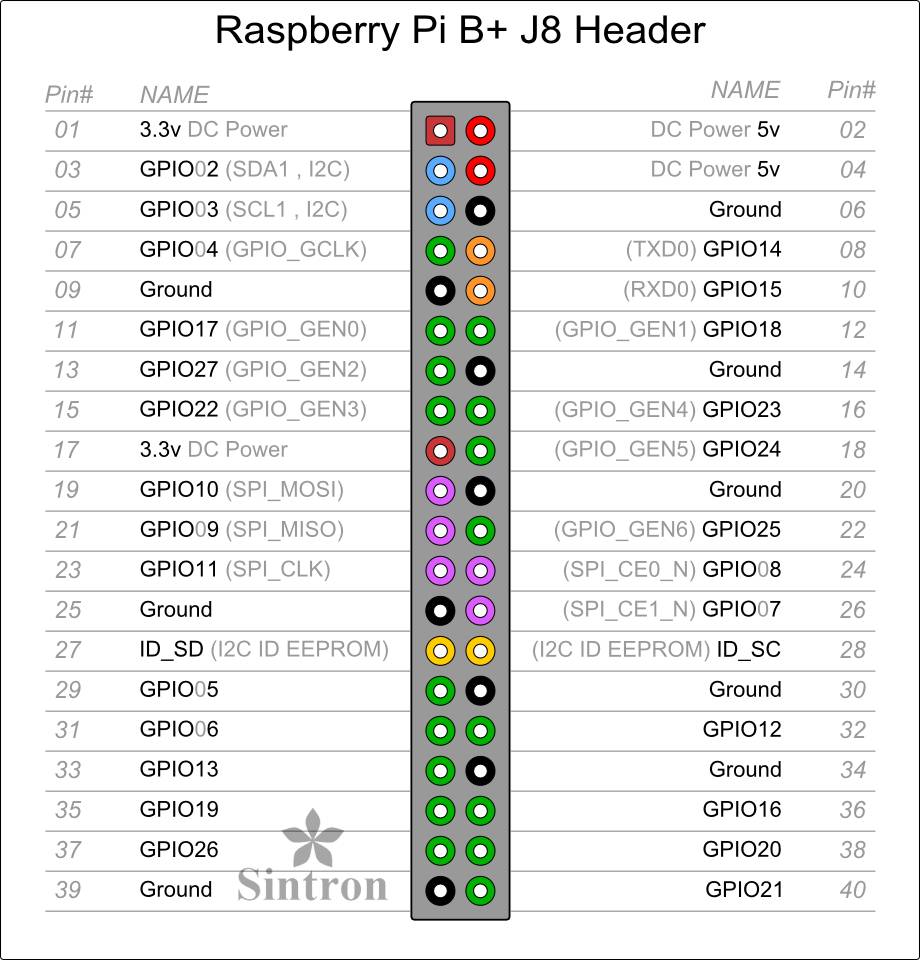 Package List
(1) 560 Ohm Resistor x 10
(2) 10k Ohm Resistor x 10
(3) 5mm RGB LED x 1
(4) 5mm Red LED x 2
(5) 5mm Green LED x 2
(6) 5mm Yellow LED x 2
(7) 40-Pin Header x 1
(8) Jumper Cable Wires x 65
(9) Infrared Remote Controller x 1
(10) 1602 LCD Display Module Cable x 1
(11) Red Square Push Button x 2
(12) Blue Square Push Button x 2
(13) Yellow Circular Push Button x 2
(14) Potentiometer(Adjustable Resistor) x 1
(15) 830 Tie Points Solderless Breadboard x 1
(16) DS18B20 Temperature Sensor Module x 1
(17) 1838 Infrared Receiver Sensor Module x 1
(18) 3-Pin Female to Female Dupont Cable x 2
(19) New 40-Pin GPIO Extension Board x 1
(20) 40-Pin GPIO Ribbon Cable for B+ & Pi 2 x 1
(21)Sintron Box x 1
For electronic parts, you can also check our store maker-diy.com
---
Some products show
(1)830 Point Solderless Bread Board
Brand new and high quality
Model: MB-102
Ever-muse electronic
Ideal for high frequency and low noise circuits
Interconnect any components with 20-29 AWG(0.3-0.8 mm) wire
Special designed spring clip over 5,000 insertion cycles
Nickel plated, silver plated and gold plated available
for more informations, you can check here: Solderless MB-102 MB102 Breadboard 830 Tie Point PCB BreadBoard For Arduino
 
(2)1602 LCD Modules
Brand new and high quality.
Wide viewing angle and high contrast.
Commonly used in: copiers, fax machines, laser printers, industrial test equipment, networking equipment
such as routers and storage devices.
LCM type: Characters
Can display 2-lines X 16-characters.
Voltage: + 5V DC.
for more informations, you can check here: Backlight Screen With LCD 1602 Display For Arduino Blue Module 1602A 5V
(3)40-Pin GPIO Extension Board
Features
(1) Specifically designed for Raspberry Pi Model B+.
(2) With this kit you can connect your Raspberry Pi Model B+ 40 pin GPIOs direct to a breadboard. 
for more informations, you can check here: [Sintron] 40 Pin GPIO Extension Board with 40 Pin Rainbow Color Ribbon Cable for Raspberry Pi 1 Models A+ and B+, Pi 2 Model B, Pi 3 Model B and Pi Zero