Features
(1) Useable with Car or Heli like TAMIYA / AXIAL / KYOSHO / TRAXXAS / HPI / ALIGN /TEAM LOSI and other electronic appliances.
(2) Ideal for 3D Printer X Y axis GT2 timing belt idler bearing.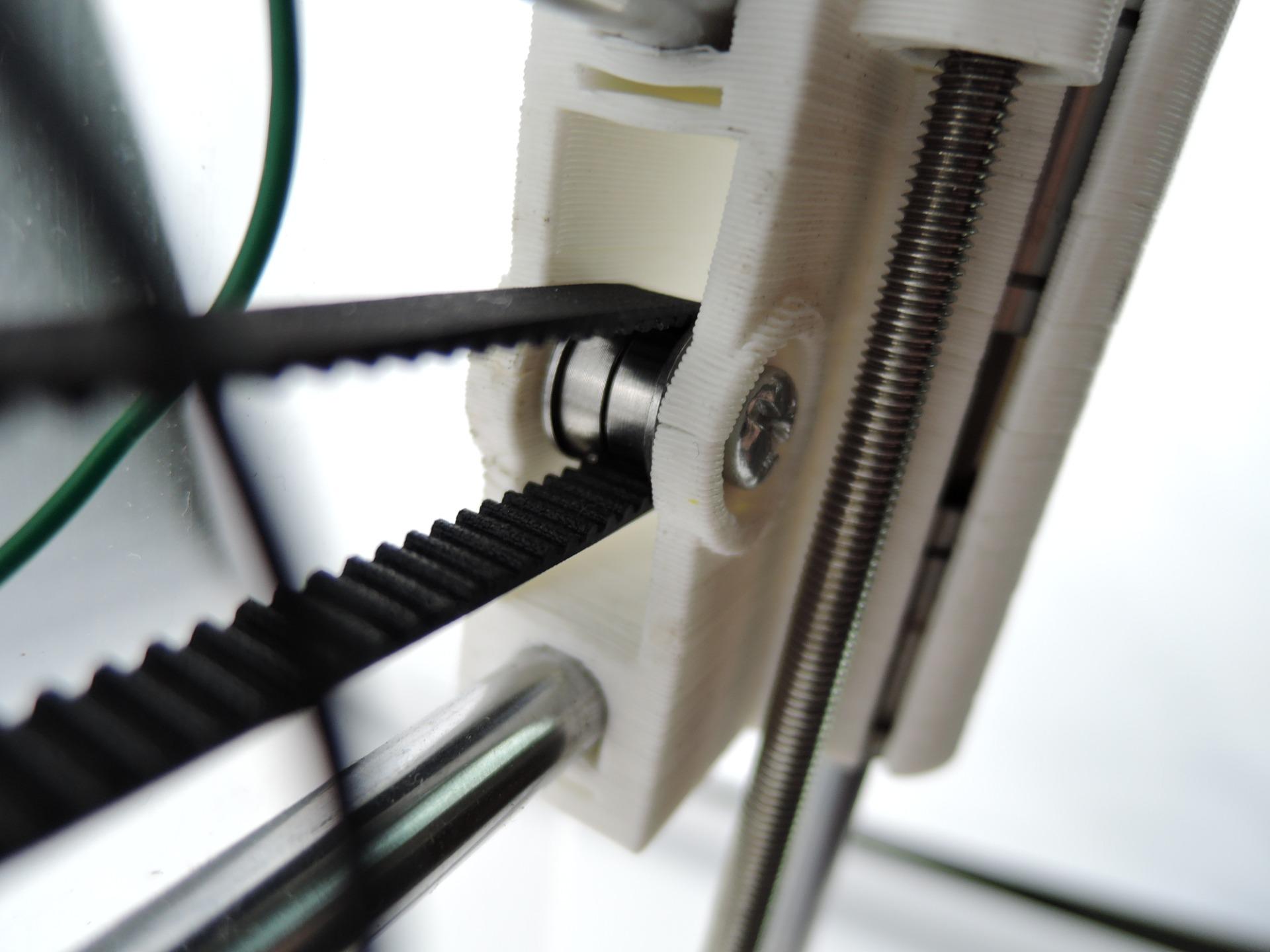 Specifications
(1) Model: MF105ZZ
(2) Inner Diameter: 5mm (0.1969")
(3) Outer Diameter: 10mm (0.3937")
(4) Thickness: 4mm (0.1575")
(5) Material: Bearing Steel
(6) Type: Flange Bearing
CNC Motor Jaw Joint Helical Beam Shaft Coupler Flexible Coupling
Features
(1) Aluminium Shaft couplers excellent for shaft connections on RepRap 3D Printers.
(2) Shaft coupler Often used to connect servo motor, stepper motor, encoder, screw driving, machine platform, etc.
(3) Widely used in drive systems for encoders, instrumentation, lead screws, small pumps, feed rollers and anywhere a light to medium duty, torsionally  flexible coupling is required.
(4) One piece of metal flexible coupling.
(5) Zero Axial play.
(6) Elasticity of the compensation radial, angular and axial deviation.
(7) Clockwise and counterclockwise rotation characteristics.
(8) Clamping screws to fixed.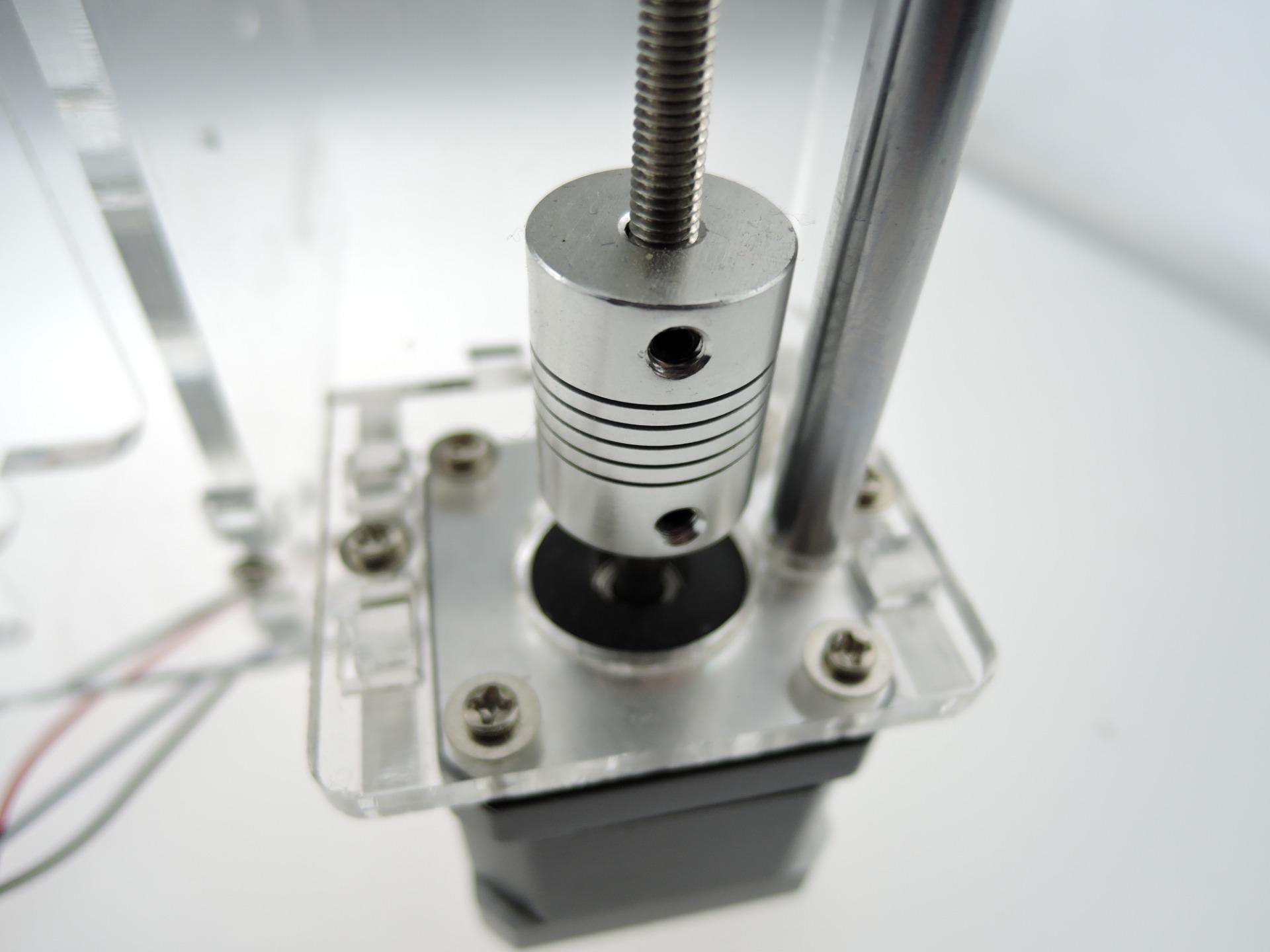 Specifications
(1) Product Name: Beam Coupling
(2) Screw Type: Coiling Clamping
(3) Shaft Inner Diameter: 5mm x 5mm
(4) Length: 25mm
(5) Outer Diameter: 19mm
(6) Material: Aluminum Alloy
(7) Weight: 9g
(8) Size: 19mm x 19mm x 25mm
Package list
(1) Shaft Coupler Coupling x 2
(2) MF105ZZ Bearing x 4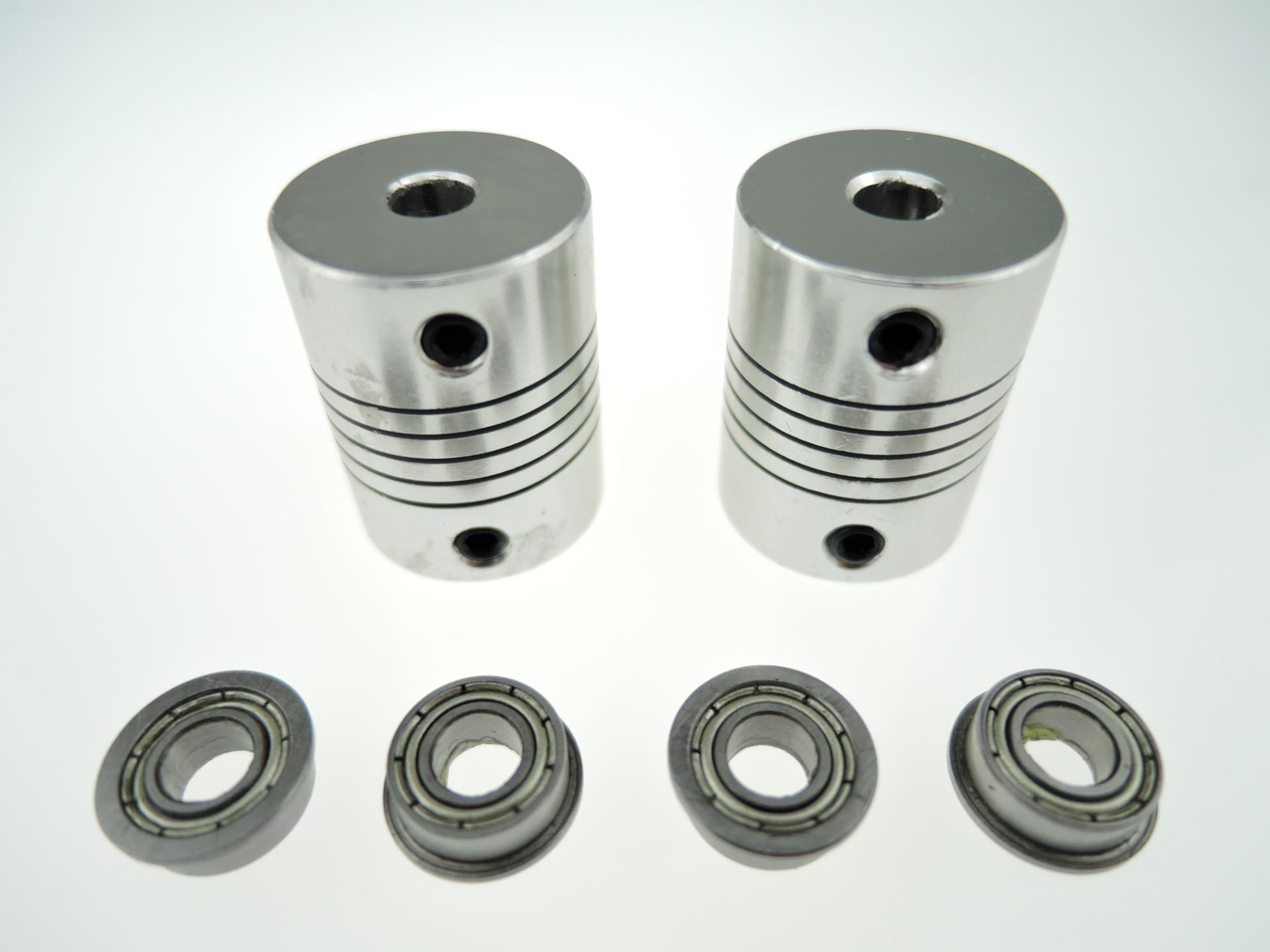 For electronic parts, you can also check our store maker-diy.com