Overview
This full graphic Smart Controller contains a SD-Card reader, an rotary encoder and a 128 x 64 dot matrix LCD display. You can easy connect it to your Ramps board using the "smart adapter" included.
 
After connecting this panel to your Ramps you don't need your pc any more, the Smart Controller supplies power for your SD card. Further more all actions like calibration, axes movements can be done by just using the rotary encoder on the Smart Controller. Print your 3D designs without PC, just with a g-code design stored on the SD card.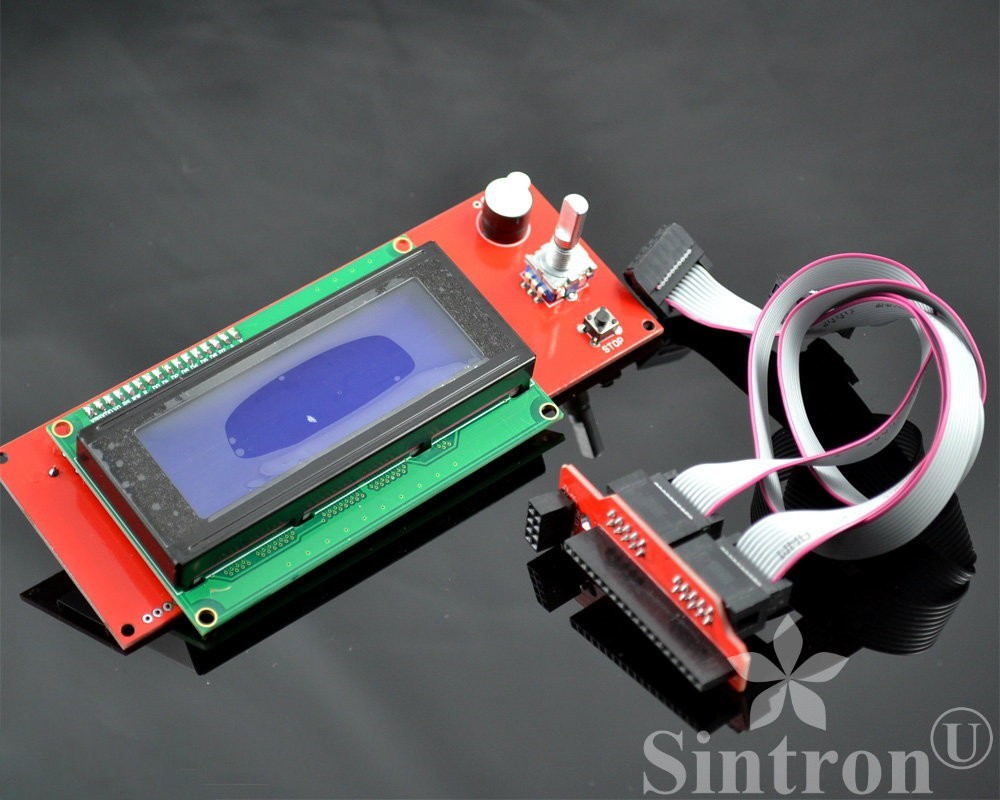 Features
(1) Using a large screen LCD2004.
(2) With a SD card base on back, put slicing file into the SD card and select the file on the LCD, then can be printing.
(3) Product comes encoder parameter adjustment can be achieved, and the file selection print.
(4) Plug and play on the RAMPS, but need to modify the firmware to support.
 
Package List Included
(1) LCD2004 Smart Controller x 1
(2) Smart Adapter x 1
(3) 30cm FC Cable x 2
Schematics
LCD Connect Schematics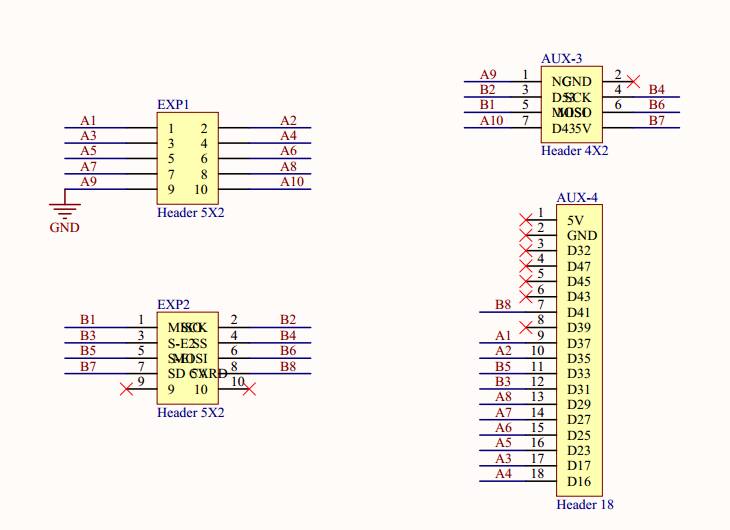 RepRapDiscount Controller Final Schematics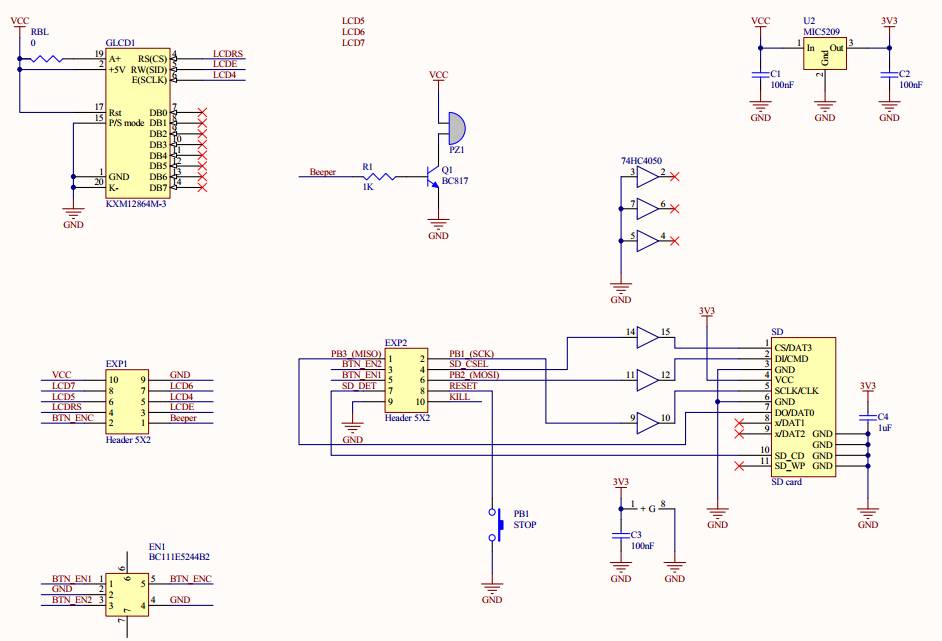 We could provide more:
Below are 3 must get software and firmware:
1.Marlin: firmware to communicate all the parts( we include the code you need ).
2.Printrun: the software to communicate between 3D printer and computer.
3.Slic3r: final step to get the Gcode. ( Gcode format is what you use to run your 3D printer ) if you need them, you can contact us after you purchase( please write: require 3D printer firmware and software ).
  For electronic parts, you can also check our store maker-diy.com