Overview
Building a Kossel Mini? If you can't find the suitable way for vertical movement, and want to save over $50, this part gives you another option.
 
This roller carriage wheel kit is suitable for Kossel or delta style printers which it use 20mm x 20mm Openbeam Aluminum Extrusion. due to the Linear Rail MGN12 are too expensive ($150), or not long enough (only 400mm limits Kossel size to slightly over 600mm), so use this kit you will get more than 20mm extra build volume and gain a few extra cm on print height.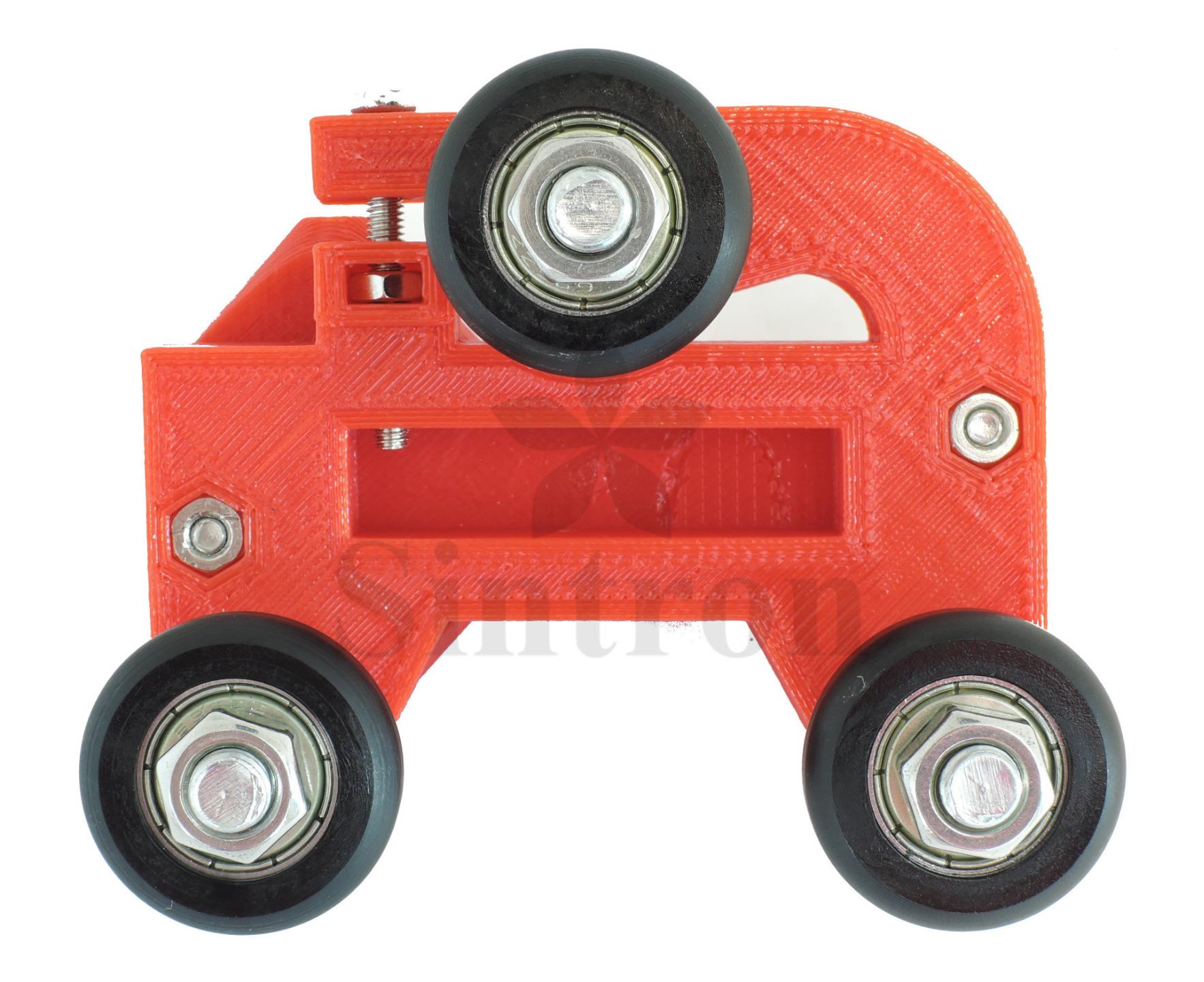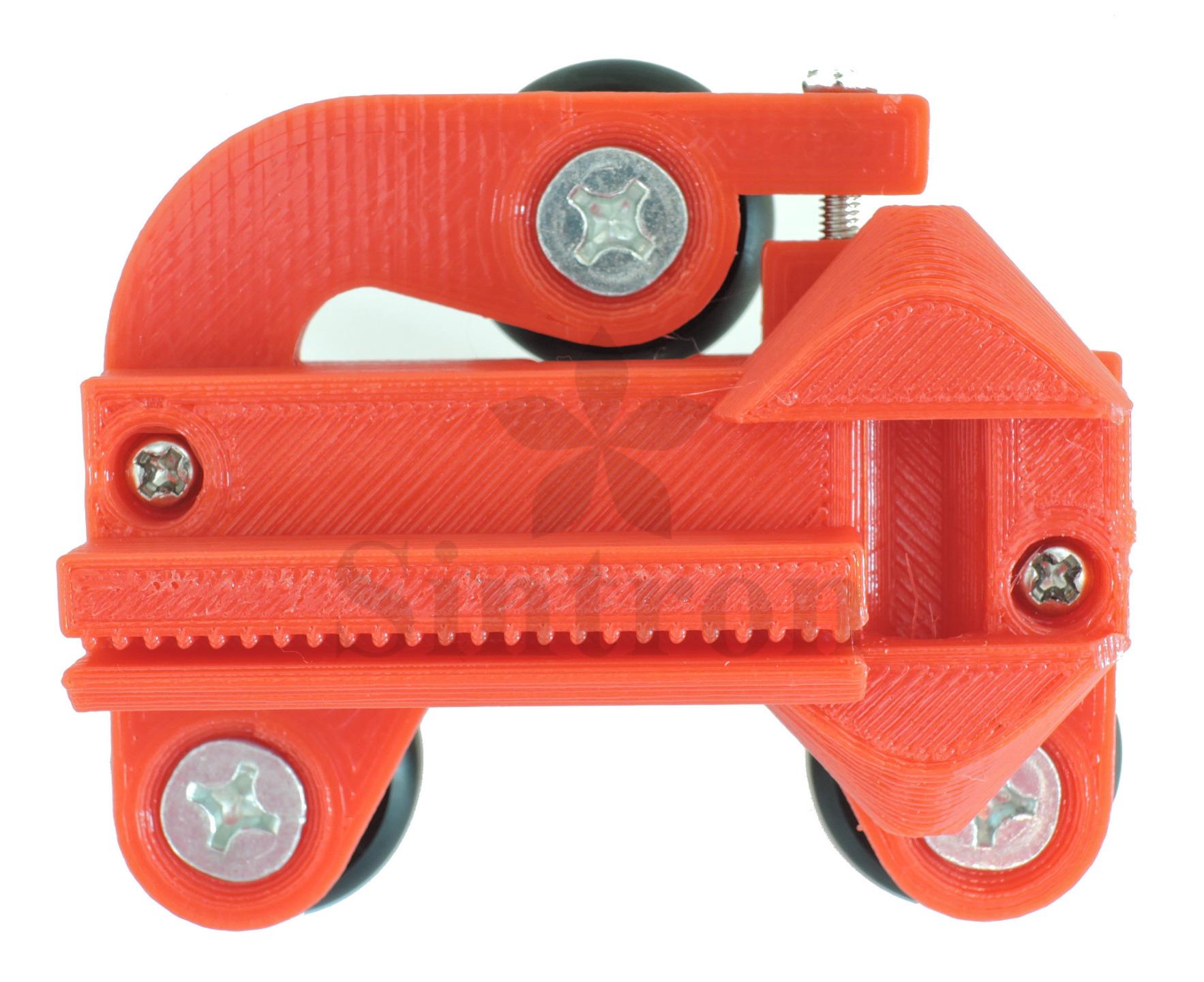 Specifications
(1) Roller Wheel Size: ID=6mm, OD=22.5mm, width=7mm
(2) Roller Wheel Material: POM
(3) Profile Type: Round Type
(4) Bearing Model: 696ZZ (ID=6mm, D1=15mm, W1=5mm)
(5) Bearing Material: Carbon Steel
(6) Seal Type: ZZ
(7) Color: Black
(8) Surface Treatment: Polishing, Lathing
(9) Unit Weight: about 10g
(10) Usage: 3D Printer, Door, Window, Roller Shutter, Furniture Fitting, Cabinet, and Drawer ect.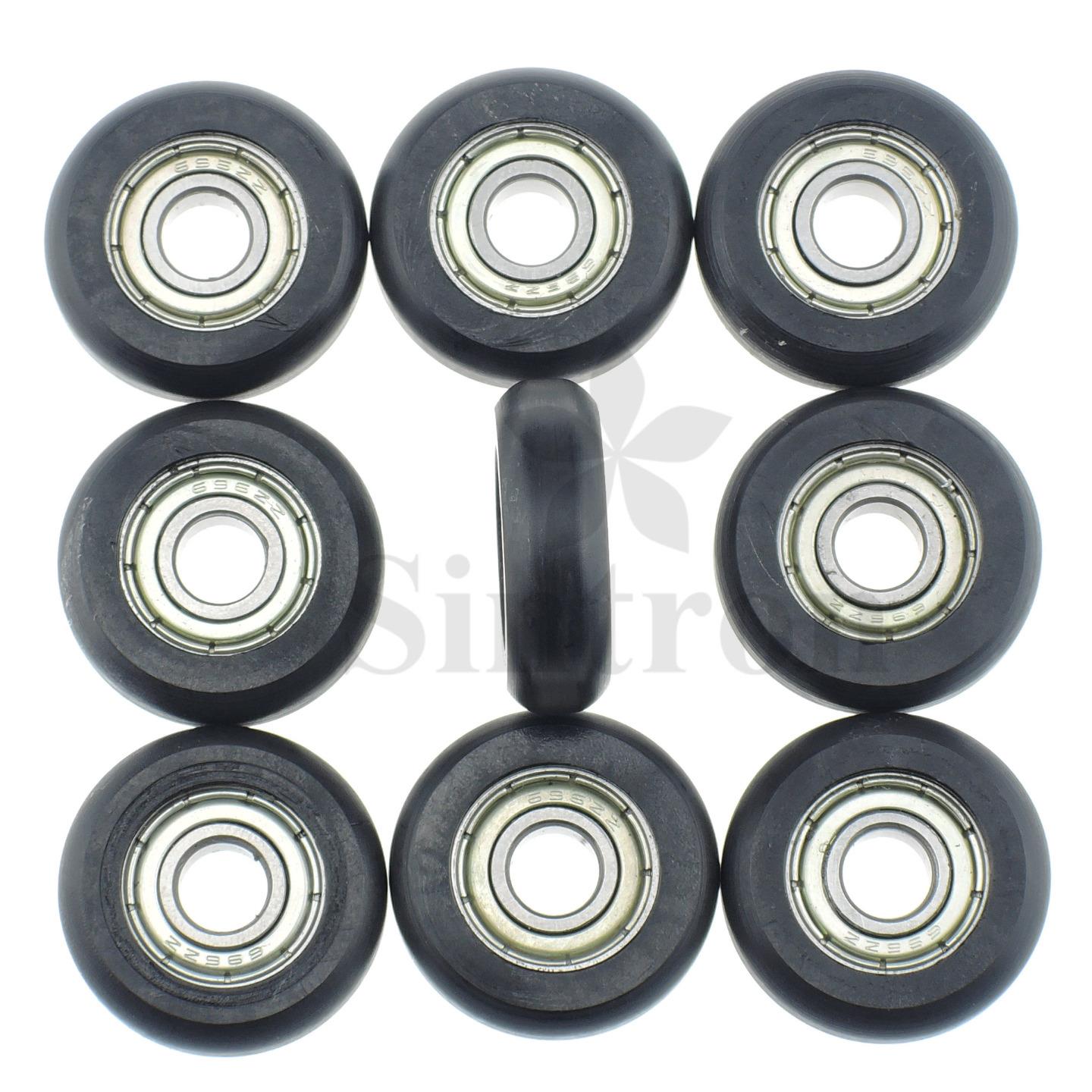 Package list
(1) Roller Carriage Plastic Printed Part x 3
(2) POM Roller Wheel with 696ZZ Bearing x 9
(3) M3 * 10mm screw x 6
(4) M3 * 25mm screw x 3
(5) M3 nut x 9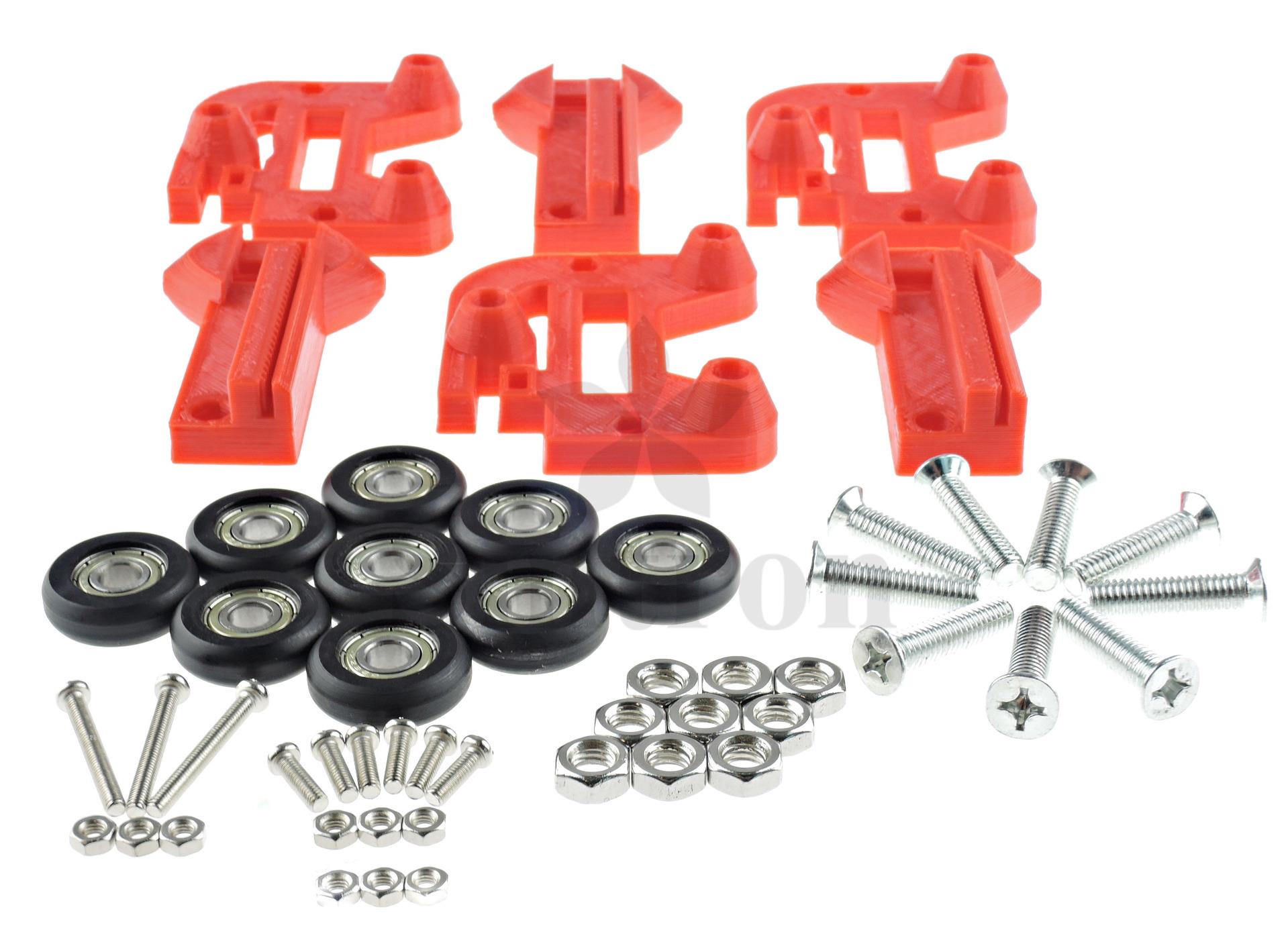 ---
After you assemble them, it will look like this.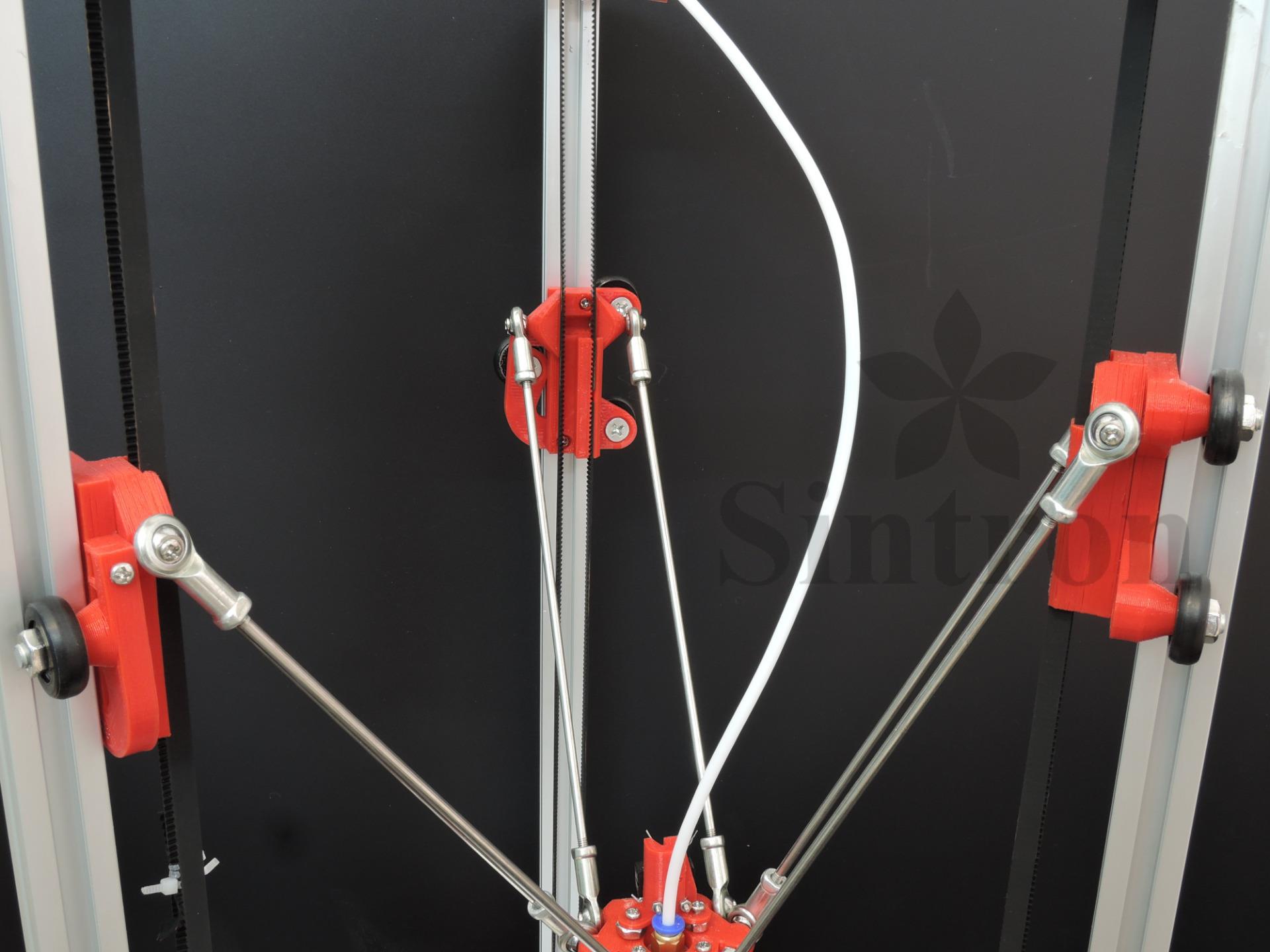 ( The teflon tube, belts, rod arm, rod end, and aluminum frame are not included in this listing )